Disorderly conduct is generally described as unruly behavior that results in a minor offense. Common examples of disorderly conduct include disturbing the peace, loitering and being drunk in public. The state of Florida considers disorderly conduct as a breach of peace. The state laws prohibit acts that violate standards of public decency. Generally, you can't negatively affect the peace of other people in public.
A common disorderly conduct example is public arguments. Let's say two people are in public and begin to have an argument. The argument escalates to loud yelling and foul language and disrupts the peace of those who are located in the surrounding area. Someone has the right to call the police to on the two-people arguing because it is disrupting the peace of others.
Examples of Disorderly Conduct
Obstructing Traffic
Disturbing the Peace
Inciting a Riot
Loud Noises
Unreasonable Noises
Fighting
Loitering
Abusive Language
Road Rage
South Florida is famous for its aggressive drivers and frequent road rage incidents. If you were to initiate a road rage incident by verbally yelling abusive language at another driver, chasing the car, and physically fighting with another driver you can be charged with disorderly conduct.
Disturbing the Peace
Most people don't intentionally disturb the peace, but it could be a situation as easy as having a late-night party in your apartment with loud music. This innocent gathering could get loud with visitors and music after hours and cause your neighbors to call the police.
Loitering
If you are caught standing in a public place or area where you don't belong with no purpose, you can be charged with disorderly conduct. It's wise to always have a purpose for the places you visit such as stores, malls, restaurants, parking lots, neighborhoods and all other places. Avoid hanging around a location for no reason.
Penalties for Disorderly Conduct
The state of Florida often prosecutes disorderly conduct as a second-degree misdemeanor. Sentences for disorderly conduct can include the following.
Fine for up to $500
Imprisonment for up to 60 days
First-degree misdemeanors can result in up to one-year imprisonment
The state of Florida is constantly changing laws and the amounts of fines on a regular basis. It is best to learn the current laws in the county the disorderly conduct situation was located.
If you have been charged with disorderly conduct, please contact us today for further assistance.
---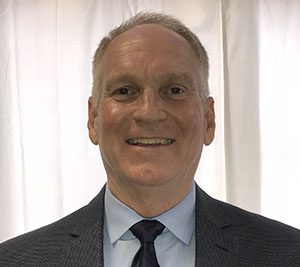 Attorney Nathan Clark has a trial and appellate practice which includes high profile wins in the areas of Criminal Tax, Personal Injury, Family law and Homestead Rights. He has been admitted to practice before the United States Supreme Court, the 11th Circuit Court of Appeals, the 5th Circuit Court of Appeals, The United States District Courts and the State Circuit Courts of both Florida and Mississippi.
He acquired a Masters of Law in taxation from the University of Miami and began his career as a member of the prestigious tax boutique firm Culverhouse Law Firm in Miami. He is a veteran of Florida & National Powerhouse Fowler & White. Clark currently specializes in the areas of Personal Injury, Federal & State Criminal Defense, Social Media Defamation, White Collar Criminal Defense & complex civil trials.
Mr. Clark can be reached at his offices at 305-255-7500.