If you have been convicted of a crime and have been placed on probation you know there are specific rules you need to follow. Unfortunately, some of those rules are easily forgotten or not understood properly. Continue reading below to find out how to avoid violating probation.
Generally, the terms of probation for marijuana possession would include the following.
Paying fines for things such as court cost and cost of supervision.
Reporting to the probation department on a monthly basis.
Submitting to random drug and alcohol screening.
Avoiding the use of any alcohol, illicit drugs or prescription drugs that aren't prescribed to them.
Avoiding from associating with people associated with criminal activities.
Never possess a firearm while on probation.
Report any contact with law enforcement officers such as getting stopped for a traffic violation, even if you are a passenger.
Paying Monthly Fees
Most probation agreements come with a monthly court cost for supervision. Sometimes people who are on probation don't have the financial stability to pay the fee every month. You can avoid a violation by speaking to your attorney before sentencing. Sometimes the probation officer can submit a form to lower or waive the costs depending on your current financial situation. Generally, the attorney can submit the form at the time of sentencing.
In some cases, a judge will impose a "lien" for fines or court costs. This means the probationer will need to set up a payment plan. If the agreed-upon payment plan is not kept specific privileges will be suspended, such as a driver's license. In order for a probationer to qualify for a lien, the probationer must be attending school, have a job or looking for work.
It's essential that you are honest about your financial situation before sentencing. Always discuss the issue with your attorney for further guidance regarding the matter. The attorney will discuss your options and help you through the process.
Depending on the violation the terms and agreement of probation can vary. It is important that you understand the terms clearly and follow them strictly. If you find that you have violated your probation, it is essentially you turn yourself in to avoid a warrant against you. If you turn yourself in it shows the court you are taking your probation seriously and it was an error on your part. If you have violated probation contact us today for further assistance.
---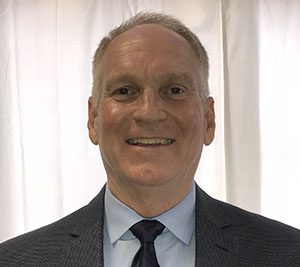 Attorney Nathan Clark has a trial and appellate practice which includes high profile wins in the areas of Criminal Tax, Personal Injury, Family law and Homestead Rights. He has been admitted to practice before the United States Supreme Court, the 11th Circuit Court of Appeals, the 5th Circuit Court of Appeals, The United States District Courts and the State Circuit Courts of both Florida and Mississippi.
He acquired a Masters of Law in taxation from the University of Miami and began his career as a member of the prestigious tax boutique firm Culverhouse Law Firm in Miami. He is a veteran of Florida & National Powerhouse Fowler & White. Clark currently specializes in the areas of Personal Injury, Federal & State Criminal Defense, Social Media Defamation, White Collar Criminal Defense & complex civil trials.
Mr. Clark can be reached at his offices at 305-255-7500.
Mr. Clark can be reached at his offices at 305-255-7500.